Sometimes, the 'Start Verification' button under 'Business Info' is greyed out.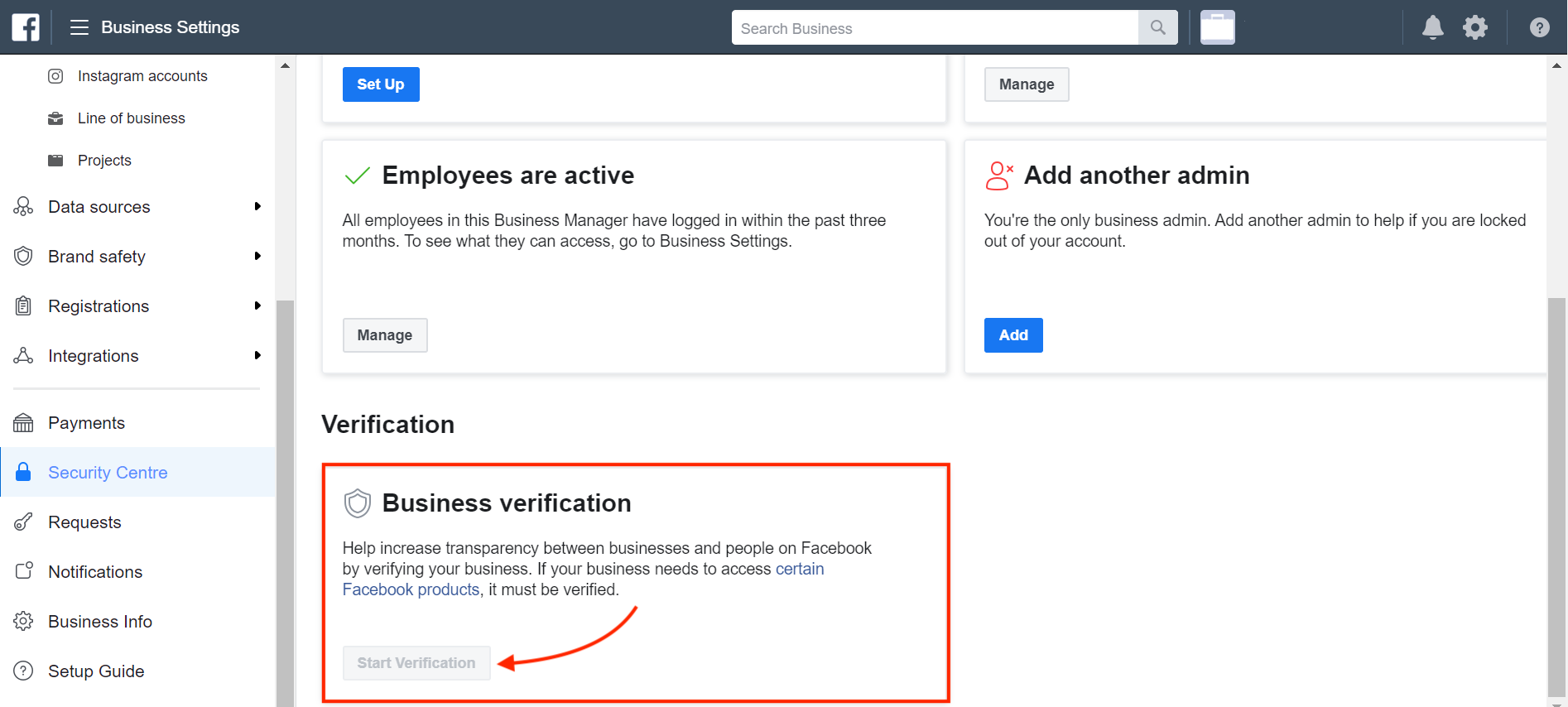 It can be fixed with a small workaround.
1. Log into Facebook Developer and click "Set Up" on any of the apps. That should generate an App ID (found in the top header). Copy-paste the App ID and now navigate back to the Business Settings page, on the left side menu: Business Account > Accounts > App.

2. Enter/paste your App ID and refresh the page.

Now you should be able to see the button activate in the Security Settings page. Click verify to continue the process.